Excuse me while I repeat myself;
Hello. My name is Elli, and I am a Johnny Rodgers-aholic.
Mr. Rodgers first appeared on my radar at the 2010 Nightlife Awards where I wrote,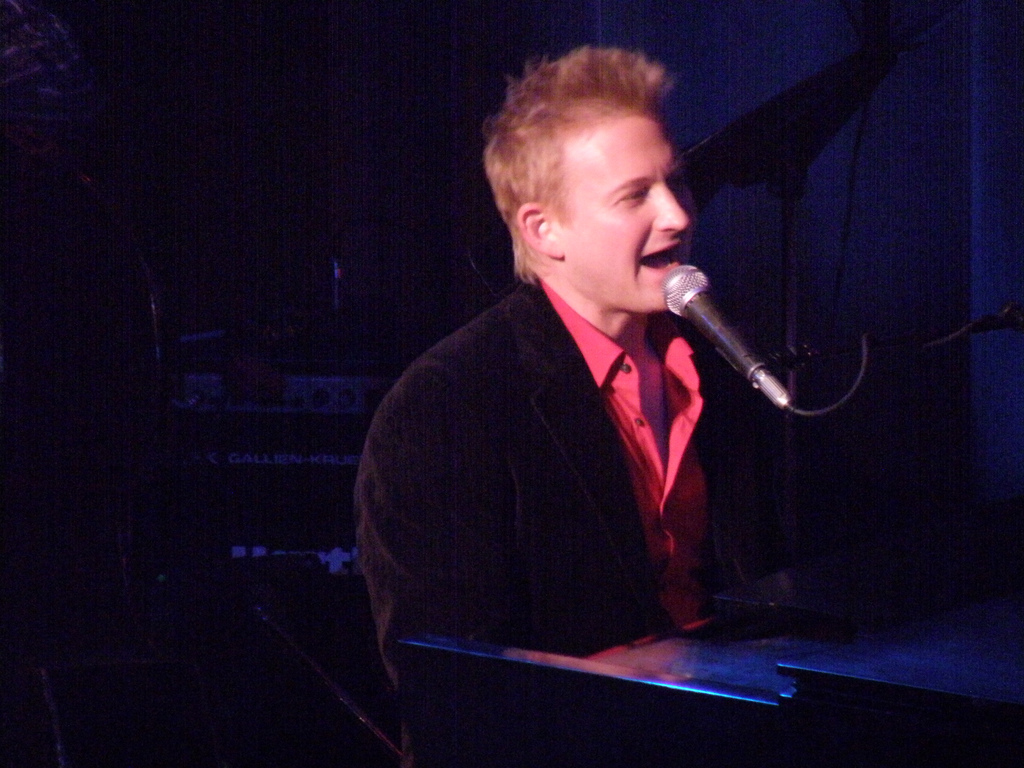 "Act II brought out a new star that I had not had the pleasure of seeing perform, the fabulous Johnny Rodgers. Mr. Rodgers and his band brought down the house with an on-fire rendition of "The Birth of the Blues." His rapid-fire piano skills, coupled with his great vocals, reminded me of a young Jerry Lee Lewis at work."
Internationally known and always performing, I finally got the chance to sit down and have a chat with Johnny just before they called "Places" for his appearance in "Michael Feinstein's Bringing Jazz to Broadway: Cy Coleman". After you watch the interview, be sure to check out the rehearsal video below and look for the review of the evening elsewhere on this site.
The Johnny Rodgers Band will be performing in NYC on June 5th, 2010 at Iridium Jazz Club 1650 Broadway, NYC. Get your tickets before it sells out!
(P.S. It's his birthday so make sure you don't miss this!!!)
For more information, and to follow their International travels, check out the JRB website.
A gifted songwriter, Mr. Rodgers won ASCAP's Jamie deRoy & Friends Foundation Award in 2009, The New York Sheet Music Society's Gerald Marks Award and the Songwriters Hall of Fame Abe Oldman Award. Other honors include the Nitelife Outstanding Cabaret Vocalist Award 2010, Backstage Magazine's Bistro Award and the MAC Award. Mr. Rodgers recently made his Broadway debut co-starring in the Tony Award winning "Liza's At The Palace" with Oscar, Emmy and Tony Award winning superstar Liza Minnelli. JRB's recently released CD, "Box of Photographs" (PS Classics) has won acclaim from critics and radio stations across the country.
PLAYBILL EXCLUSIVE:
In Rehearsal With Michael Feinstein and his Cy Coleman Tribute
* * * * * * * * * * * * * * * * * * * * * * * * * * * * * * * * * Brought to you by the NEW
www.broadwaykingdom.com
For more info on Elli -- The King of Broadway
www.thekingofbroadway.com
Facebook
|
Twitter
|
IMdB
|
Actors Access
For more interviews & reviews go to
www.broadwaykingdom.com
* * * * * * * * * * * * * * * * * * * * * * * * * * * * * * * * *